A few years ago, it was very difficult to find online resources to research your Irish ancestry. Thankfully, the situation now is completely different and there a wealth of information to discover. The good news is that much of this is free; if you know where to look. Here's a roundup of over 125 free Irish genealogy online resources.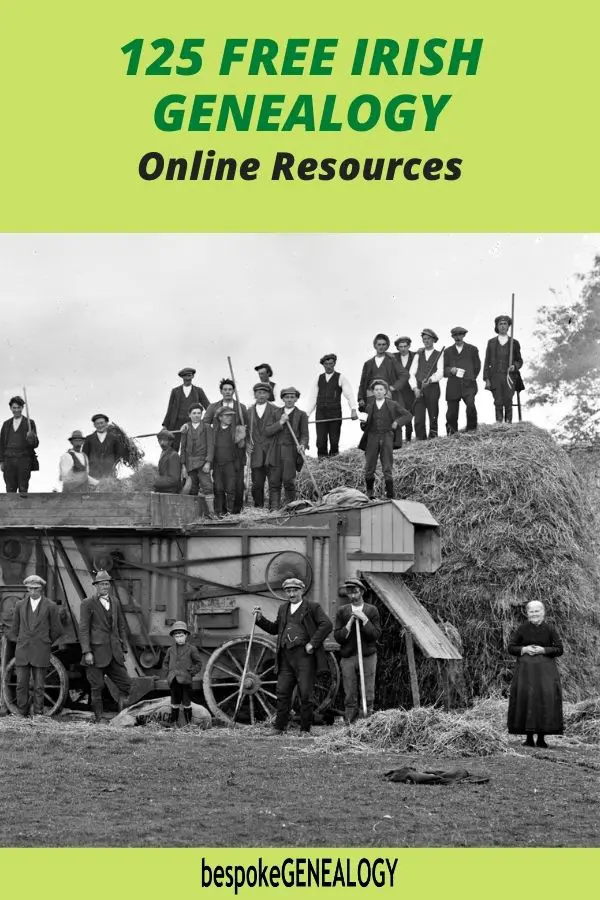 Birth, Marriage and Death Records
Civil registration began in 1845 for non-Catholic marriages and from 1864 for all births, marriages and deaths. Currently records are available free online (see below) for births 1864 – 1921, marriages 1845 – 1946 (to 1922 in Northern Ireland) and deaths 1871 – 1971 (to 1922 in Northern Ireland). Before civil BMDs, churches kept the records. See below for links to many free surviving church resources.