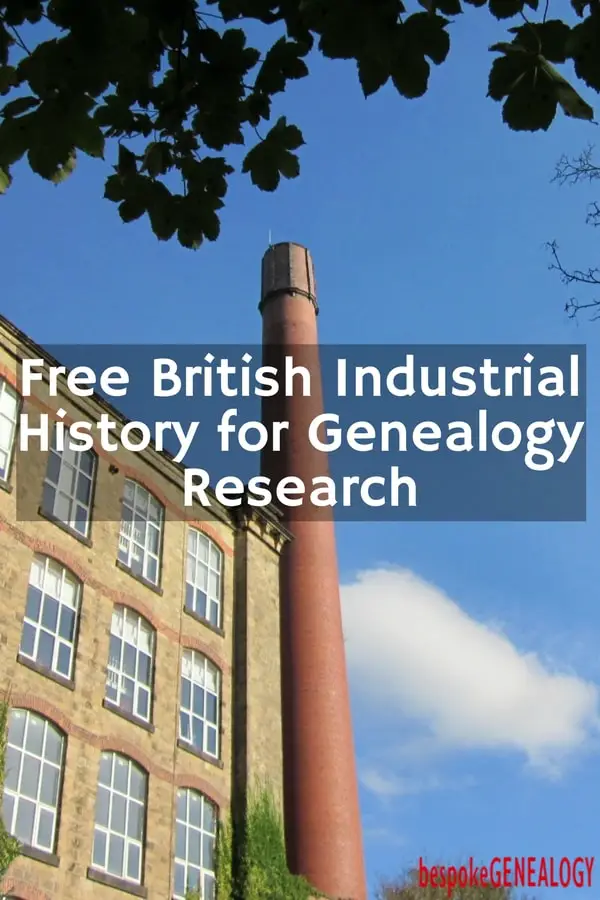 If your ancestors worked in industry in Britain or Ireland and you know who their employer was, then you may be able to find more information on the Grace's Guide website. This amazing free resource has details on thousands of British and Irish companies from the Industrial Revolution onward. This site is a must for anyone interested in British industrial history.
The Industrial Revolution changed the working lives of most of our ancestors. For centuries, the bulk of the population worked on the land, either as labourers on someone else's farm/estate or on their own farms or small holdings.
British industrial history really started in the late 1700s and early 1800s with the start of serious mechanization on farms which reduced demand for labour. Workers had to leave the land and search for jobs in the new factories in the expanding towns and cities. At first in the mills, but then also in the factories making everything from safety pins to steamships.
When you can place an ancestor in a mill or a factory, it adds a new layer of interest. It is not always easy to work out exactly where your ancestors actually worked, but there are often clues in documents like census returns and marriage certificates, and you can make assumptions based on where they lived at the time. Mobility wasn't like it is today as the working day was long; people usually lived within walking (or later cycling) distance from their place of employment.
If your ancestors are from the UK, the best source of free British industrial history I've come across is Grace's Guide. The front page points out that they have "127,516 pages of information and 201,102 images on early companies, their products and the people who designed and built them". This really is an amazingly useful resource and you can easily lose yourself on the site for hours.
The site is divided into five main sections:
Archives
This section contains scanned copies of the following publications:
The Engineer (most years from 1856 to 1960, plus some other years between 1977 and 1984)
Engineering (various issues between 1866 and 1881)
The Engineering Times (1898-1900)
Mechanics Magazine (1833-1834)
The Autocar (1895-1900, 1906-1907)
Publications of various professional institutions
Various volumes of Who's Who
To download PDF copies of these publications, you will have to set up an account, but it is completely free.
Biographies 
There are over 40,000 pages of biographical notes on individuals. Some biographies are very detailed; others may only be a couple of lines. The entry for John Logie Baird the television pioneer, for example, is quite detailed, with pictures of his inventions and several links.
You can browse by industry or search alphabetically for a person. Some entries have genealogies.
Industries
To look for a particular company, you can use the search field or go to the Industries section and look for the relevant category.  58 categories are listed from Agricultural Machinery to Tunnels. Clicking on the link takes you to all the companies in that category listed alphabetically. Clicking on the company name will give information about that organization.  Like the biographies, some companies have a lot of information with a timeline and photographs and advertising images, whereas others may only have a couple of lines.
Locations 
This section lists the major towns and cities in the British Isles and then lists the companies, and individuals associated with that place. This is useful when you get towns that specialized in (mostly) one industry, like Stoke on Trent (pottery).
Timelines
This section looks at a few industries like automobiles and cycles and highlights the key developments. You can drill down and read about the key players and companies.
Also on the site is a useful Things to See and Do section with links to industrial museums and other relevant places of interest in the UK.
If you have information that can fill in any gaps about British companies or industries, such as memories and photographs, the site would love to hear from you. See the Wanted page for how you can help them.
Hope you find this site useful in tracing your working ancestors. For more, see: Discover the Working Lives of Your Ancestors
For further reading, you may be interested in these books: